Case Study: TU Dublin - Blanchardstown Accommodation Hub
The TU Dublin Accommodation Hub is the result of a project created for the Creative Practice and App Design and Development modules in my university. The project was conceptualised to help both students find accommodation within the community, and house owners rent their rooms with a trustworthy institution. The project includes a service design, a medium-fidelity website prototype and hight-fidelity app prototype of the online services where students and house owners could fill their informations. It was completely designed following the Design Thinking methodology.
"How might we help the university's International Students and host families effectively find each other in Dublin 15?"
Each of us was assigned the task of finding a problem in a service offered/provided by our university, either physically or digitally. Being an International Student myself and seeing other foreign colleagues struggle to find accommodation through TU Dublin - Blanchardstown Campus International Office and website, I've decided to study the best solution to accommodate these extreme users. Using the IDEO Field Guide and Design Thinking Guidelines, my goal was to help students
avoid the stress of looking for a permanent room while studying.
International Students
Online Survey and Qualitative Interviews
International Office
Qualitative Interviews
Student Information Desk
Qualitative Interviews
House Owners in Dublin 15
Qualitative Interviews
I've observed the Facebook groups focused on posting accommodations in Dublin and recent news on the press about the housing crisis. One group is formed only by Brazilian foreigners and another formed by people from all over the world looking for accommodations in Dublin. These were my own observations:
• People offer from private rooms until shared beds with strangers;
• Illegal allocation of beds (no contact with landlords);
• High prices for quality of what's offered;
• Temporary (1 month) accommodations;
• Unrealistic expectations such as landlord
letter for students that just arrived;
• Numerous requests and queues for visits.
Online Survey
In order to collect as many quantitative data as possible in Dublin I've developed an online survey using Google Forms with a total of 39 close-ended questions and 1 open-ended question. Its purpose was to find the demographics of students, what degrees they are taking, how much they are paying, if they are paying is under their original budget, preferences and others.
Stories
For the individual interviews I took questions from the online survey and converted to a qualitative research and directed precisely towards university students. I've also selected some students for a Card Sorting and Drawing exercise.
Quick Interview: House Owners in Dublin 15
In order to scan the awareness of the possibility to become hosts I've done a quick research in the Blanchardstown area. I've interviewed families, older residents and people walking by themselves and asked the questions in the following order:
Persona: Student
Sophie
, Female, 21
"Sophie is a French Erasmus student in TU Dublin, Blanchardstown Campus. She's on her second year in college and currently shares an overpriced apartment with another two French students. She shares her room with a colleague, but she's not very happy with the lack of space and privacy to study and she doesn't feel that her English is improving as much as she hoped to."
Persona: House Owner
Mairea
, Female, 37
"Mairea lives in her own house in Blanchardstown with her two children (10 and 12 years old). She's constantly busy with taking care of her job, house and children and recently she's been faced with an increase in her children's school fees. Mairea has a spare room that used to belong to an Au Pair and wonders if she could rent it, but doesn't even know where to go or start in relation to it."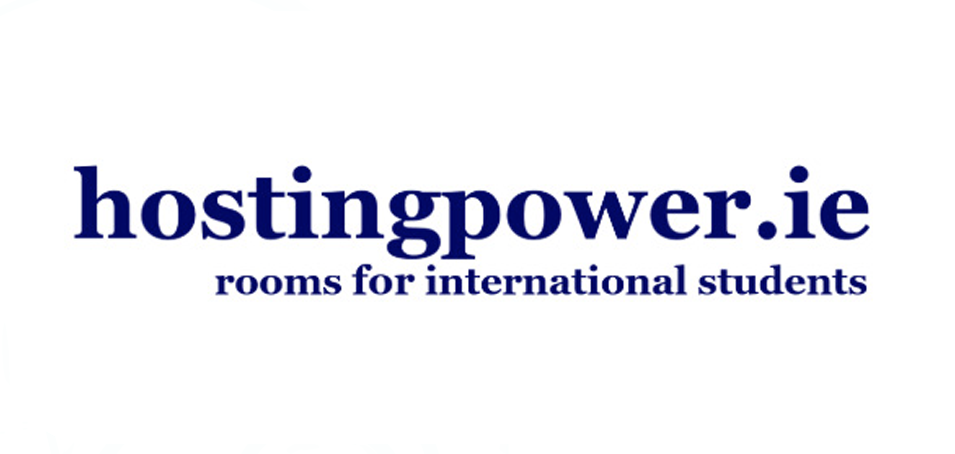 Hosting Power
They offer vetted private rooms in host family accommodation; Flat fee upfront according to duration of stay; Fee covers student support; Lack of communication, potential to backfire.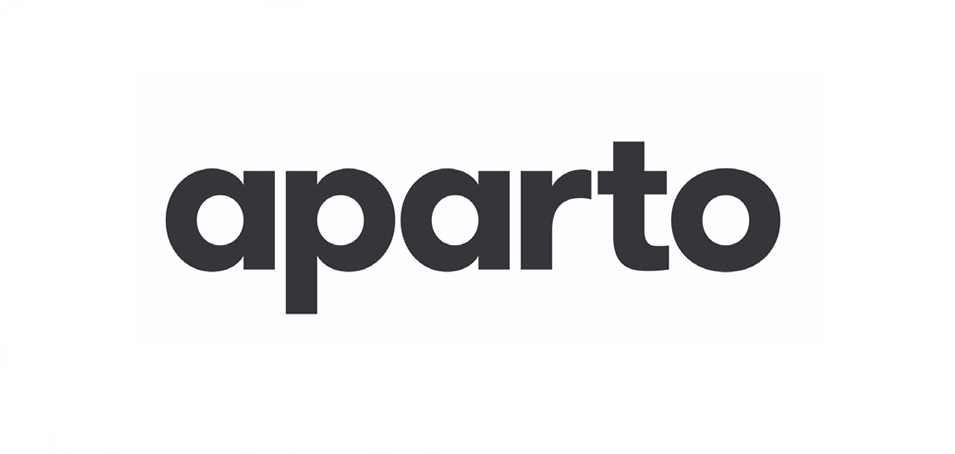 Aparto Student
Private and shared rooms in student accommodations; Way too expensive for students, especially in the housing crisis (Cheapest = €820/month for shared room); Unnecessary facilities such as gym, game room and movie room.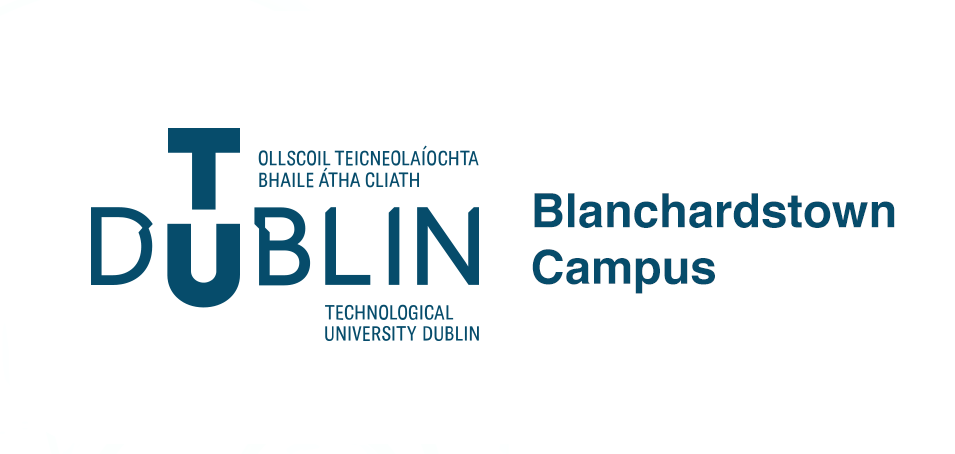 University Itself
Limited private apartments with other students (shared and private rooms); These rooms are expensive (Private: €550 euros + bills = +/- €650); List of host families available, but none are vetted and rents are not displayed; Only form of advertisement for the community is social media, which is not fully inclusive.
Wall Board
After collecting all the information during the
Empathy
phase, I've used my own wall as a board to visualise and then go to the
Ideation
phase.
Proposed Framework
The proposed framework creates a focus on the people in action using all methods of communication possible rather than only social media. The community and students benefit from having one point of trust, which would be a person or team
specialised in accommodation services inside the college.
Solution
The Accommodation Hub is the main place where students, house owners and the university offices themselves can contact on campus in order to meet their needs.
• Students need to find an affordable accommodation and have the option to choose a host family based on their needs.
• House Owners need to rent their spare room, but don't know much about the tax contribution, prices, where ot find students, etc. The Accommodation Hub would spread the information online and offiline.
• The college needs to centralise the information as many offices are holding part of the responsibility. A business model within the college is the solution.
Medium-fidelity prototype: Website
A desktop version of a new web page, dedicated to both students and house owners, was created and is available at this link. The website was completely based on the new college brand, TU Dublin. Out of the three campuses, DIT has the most user-friendly web design, which in turn inspired this web design layout.
Currently TU Dublin's Blanchardstown website make the task of finding the accommodation sections too complex. To drive attention to the Accommodation Hub (a source of profit), adding a banner on the website was one of the solutions. The page can be found as well under "+ Blanchardstown Campus" and "+ Current Students".
Tasks available in this prototype:
Students: Booking a room.
House Owners: Contact details for accommodation office.
Advertising Campaign
In order to include all the community in this project, an offline Graphic Design (posters and flyers) advertising campaign has been prototyped. The Graphic Design elements were based on the new TU Dublin brand and would also influence an online campaign on Social Media. The same imagery is used on the website banner, which creates a direct correlation for house owners. Not everyone is currently using social media (or even websites in general, as it's the case of older residents), so the very first information provided is the Accommodation Hub phone number. I've also created a storyboard for the advertising campaign.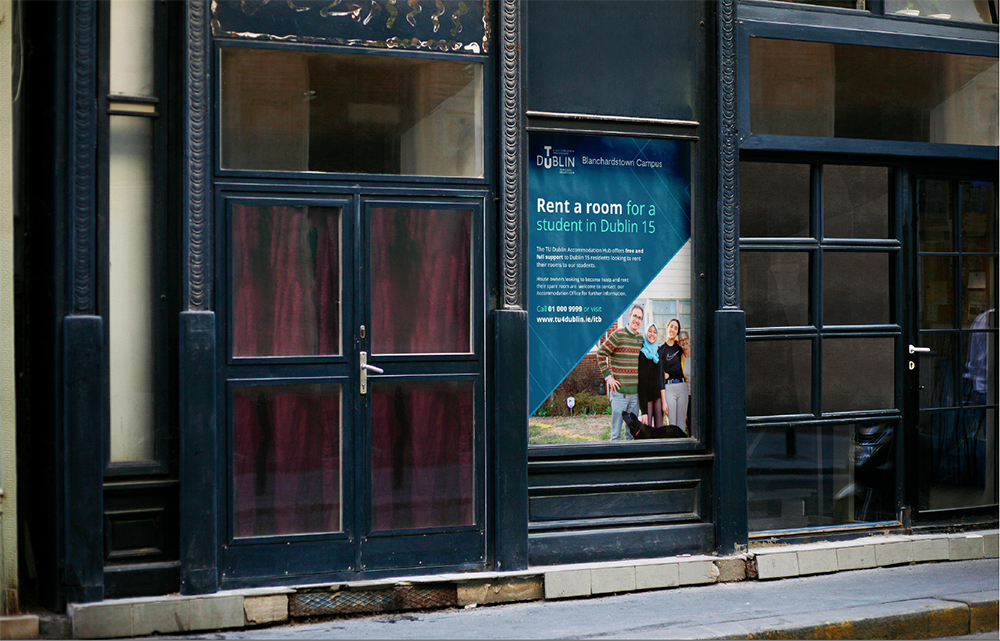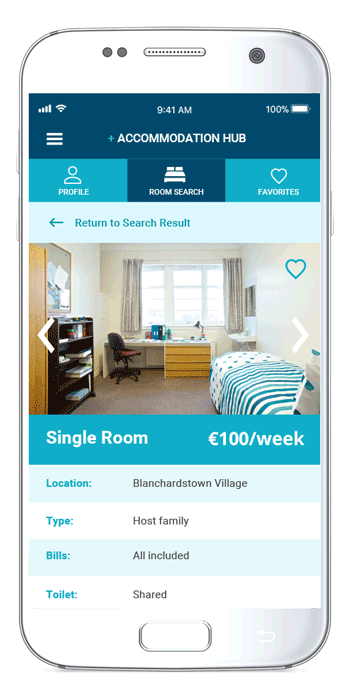 Moving to the App Design & Development module I've decided to create my app for the same project in the previous class (Creative Practice). The app would cather students at TU Dublin, helping them find and book the best accommodation in the university's records. I've created sketches, wireframes and then a high-fidelity in order to then develop a simple App myself with HTML, CSS and jQuery Mobile. The app is currently under development, but here you can find the wireframes and high-fidelity prototype with a restricted number of screens and tasks.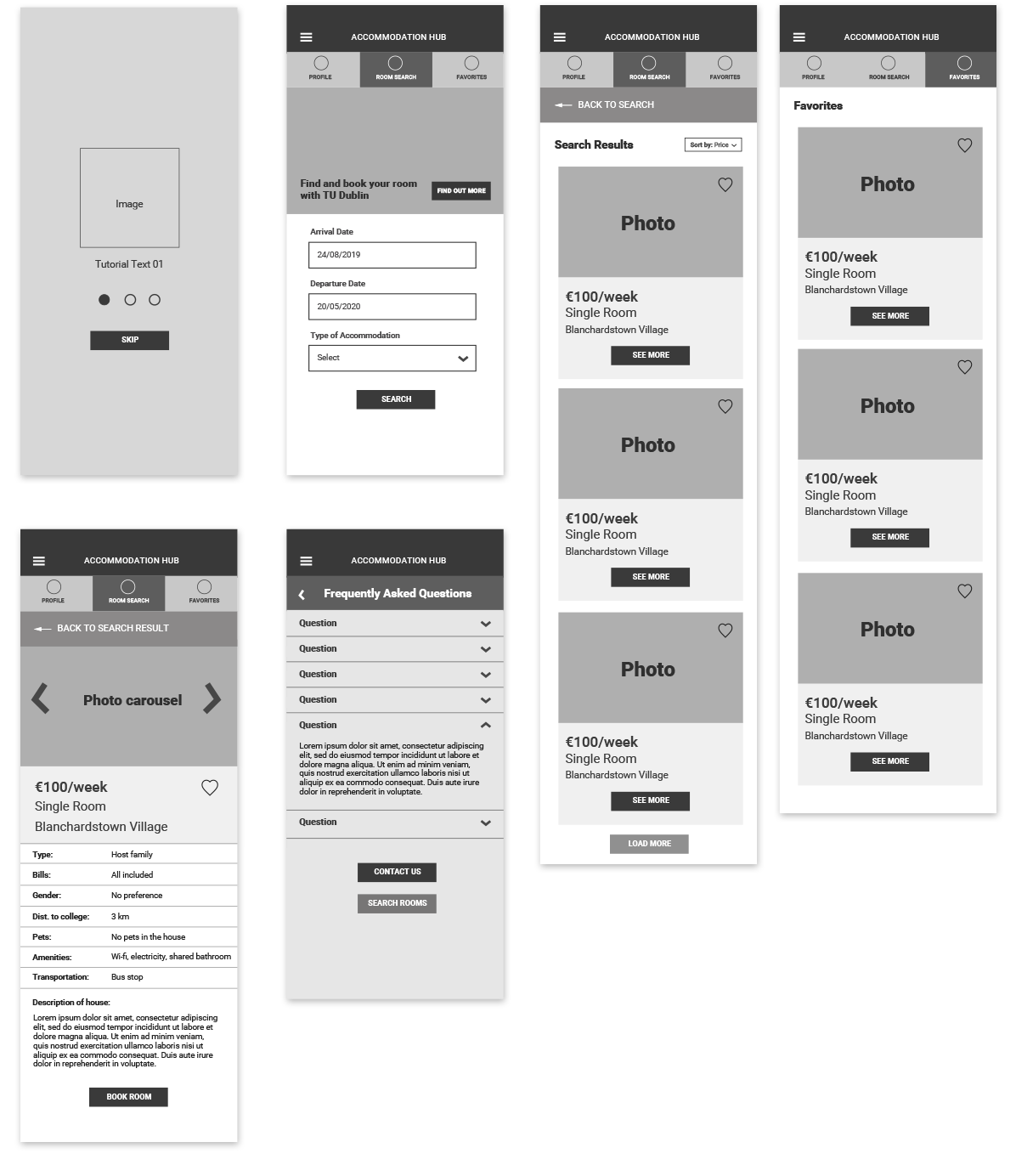 App: High-fidelity Prototype
The high-fidelity prototype was created taking in consideration the
Guerilla Technique
, where I would use it for User Testings with specific Tasks. The tasks are: Enter the TU Dublin Accommodation Hub App
->
Navigate through the entire tutorial
->
Search for a room with the stay between 11th September 2019 and 1st September 2020 in a Host Family accommodation
->
View any room located in the Blanchardstown Village
->
Check for photos of the bathroom
->
Favourite the room
->
Check for other favourite rooms
->
Exit the app.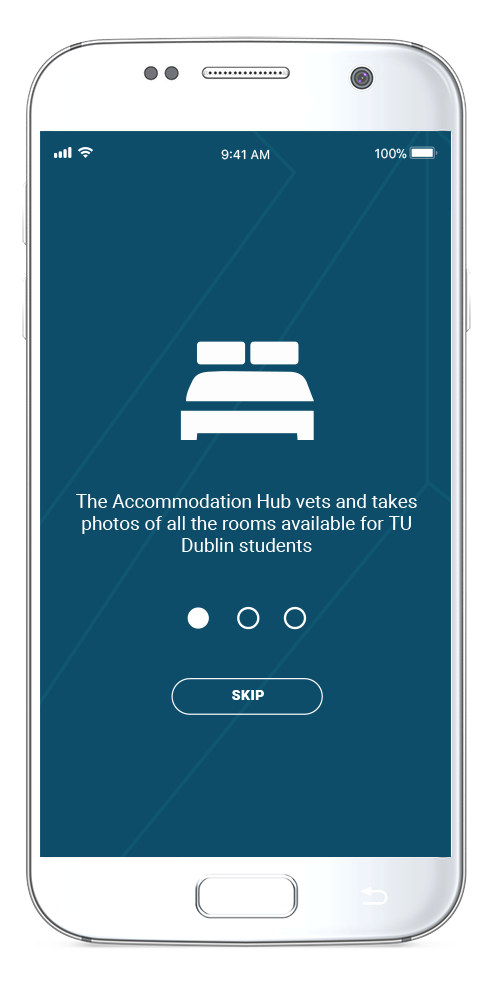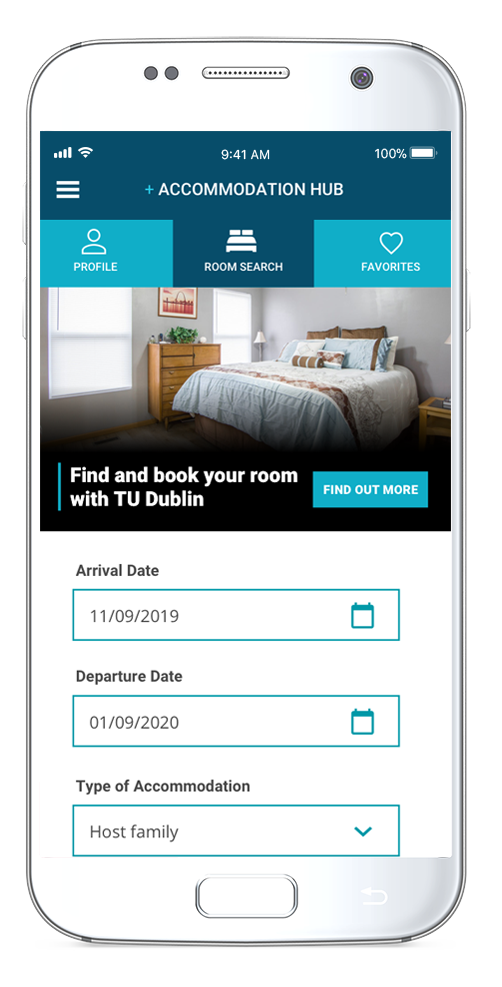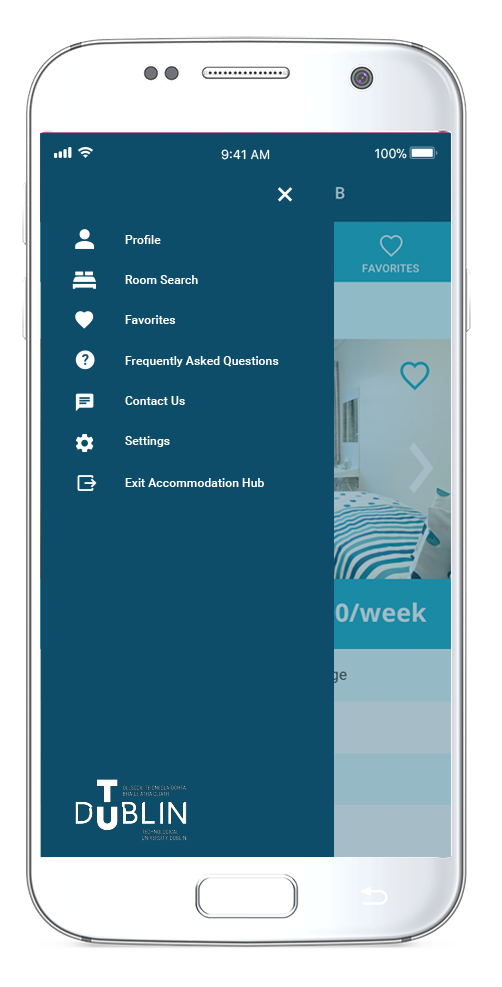 Click here or any of the images above to check the High-fidelity Prototype on InvisionApp.
Summary & Reflection
Using the Design Thinking methodology from IDEO's Field Guide (available
here
) was inspirational to continue with my side projects and to dive into Human-Centered Design research, which I believe is fundamental for a seamless UX Design solution. At the end of this project (TU Dublin Accommodation Hub) I've explored one area never studied by me before: Service Design. But my conclusion is that it doesn't matter if a designer is creating a full Service Design or an App Design: the most important part is the process and getting to know the people who would benefit from these solutions. And that's an area I intend to keep diving into.